Part of Biodiversity Information Office
What happens to data after it is submitted?
When you submit your data you will receive a unique submission ID. We recommend that you record this ID so that it can be used as a reference if needed. 
Image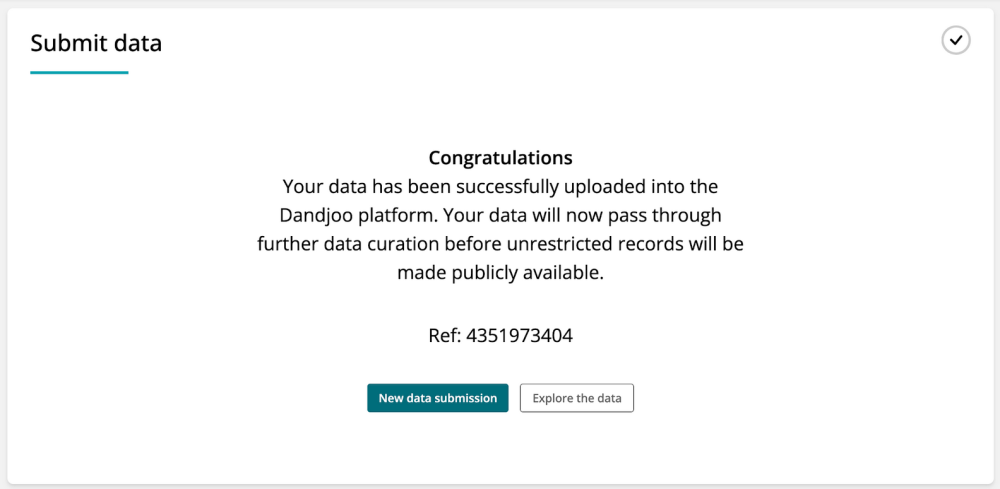 BIO will also preserve a copy of your original submission in long-term storage, attached to your submission number. This copy provides a record of the data as it was originally provided, and will be retained for archival purposes and to ensure that the provenance of records in Dandjoo is auditable. 
Your submission will then pass through to the curation stage. You can learn more about BIO's curation processes on our Data curation page. If our curatorial team identifies records with apparent errors during curation BIO will contact you for your input - for instance, you may approve a change to a record (such as correction of an obvious spelling error) or may ask for the record to be archived.
After curation, your data will be published on Dandjoo and become available to the public (with the exception of threatened and priority species records, which will be restricted). You may contact BIO at any point to request records be corrected or archived in Dandjoo in the future, but they will otherwise remain visible to users. 
As part of the State-Commonwealth Digital Environment Assessment Program, mapped fields in data submitted to Dandjoo are also transmitted to the national Biodiversity Data Repository on publication. This is part of BIO's broader commitment to make Australian biodiversity data more shareable, accessible, and openly available.
Chapter from guidelines, services and standards
Join the BIO newsletter and get updated first
Sign up for access to the latest developments at the Biodiversity Information Office, upcoming Dandjoo features, and our newest datasets.
Image